Female Pioneer Award Shortlist
Rewarded to the outstanding female individual that does trailblazing work in the field of EdTech to enhance learning outcomes for students and staff.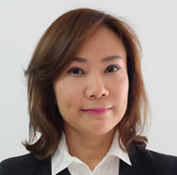 Director, Panyathip International School, Laos
Ms Pathana Panyathip is regarded as the leading female entrpreneur in Laos, having won many awards for her achievements as a female pioneer in International Education. She was the recipient of two Awards in the ASEAN Business Summit and was invited as a guest speaker at the Australia / ASEAN Summit in Sydney to share her success story with the leaders of these countries at the "Women in Business Breakfast Forum". Ms Panyathip is recognised as female pioneer in Lao in developing her brand of schools. Starting up her business in setting up her own school in a small house with only 40+ children as a woman in a male dominating country, with no access to finance and very little experience in Education did not deter her. She is now acclaimed as a very successful entrepreneur in Laos, with 5 campuses and over 1100 students.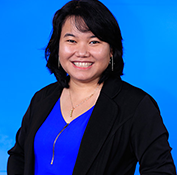 Director of Education, 360ed, Myanmar
Ms Hla Hla Win is CEO and Founder of 360ed a social enterprise based out of Yangon, Myanmar. She is on a mission to democratise access to high quality teaching and learning by leveraging cutting edge technology and sound pedagogy. After achieving her masters from Harvard University Kennedy School of Policy, she was selected for the prestigious Singularity University program for entrepreneurs, based in NASA research center in Silicon Valley, which is focused on addressing global grand challenges that can impact a billion people. Having launched 360ed in Silicon Valley, she returned to Myanmar and has built the company into a team of 70. 360ed produces a range of products for teachers and learners in STEM subjects, English language, Music, Human Rights all exploiting AR and AI to create stimulating learning environments and has received awards from UNESCO/Nextplo for digital innovation and Nikkei for superior products. Hla is a Schwab Foundation Social Entrepreneur of the Year 2019.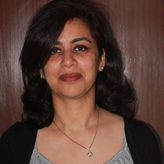 Founder and CEO, Million Sparks Foundation, India
Dr. Mona Mathur Ph.D. from IIT Delhi has had a corporate and teaching experience of 27+ years, who is deeply passionate about the power of transformation teachers have in children's lives. The Million Sparks Foundation, an EdTech non-profit funded by Mona, aims to improve life and learning outcomes of 300M school students through continuous capacity building of 10M teachers and school leaders using a collaborative mobile platform, ChalkLit. Within a short span of 3 years, the Foundation has partnered with 6 Indian states, trained close to 230,000+ teachers impacting 14+ Million school-going children from under-resourced communities and raised 1.4 Million USD from leading corporates and foundations.