Below is the full agenda from the virtual fair.

5 October 2020
All Day sessions
Setting up a Virtual School from Scratch

EdTech Demonstrator programme - Examples in practice: Reach Academy UK (primary)
Our platform and how we use it: A webinar where Harpreet introduces how we use google classroom to support pupils' learning.

EdTech Demonstrator programme - Examples in practice: Reach Academy UK (primary)
How we approached remote learning: Tilly talks through remote learning at Reach including the logistics and practicalities

EdTech Demonstrator programme - Examples in practice: Sandringham School (UK)
Blended and Remote Learning Strategy: This webinar will take you through the blended learning journey at Sandringham School, giving you an insight into the strategy, pedagogical approaches and research. It will also introduce you to the approach that we have taken to remote learning during lockdown and give you tips for your own EdTech strategy.

EdTech Demonstrator programme - Examples in practice: Lion Heart Academies Trust
Evolving Governance for the New Normal (Post Covid): Chair of Lionheart Academies Trust, Chris Swan and CEO Kath Kelly share how they have enabled governance to evolve during the lockdown period.

Study from home: Tech access for learners with complex needs / disabilities

Study from home: Tech access for learners using 'mainstream' assistive technology

Remote Teaching

Overcoming the Barriers: Technology for Everyone

18:00 - The Bett Global Education Council
The Global Education Council is a driving force of visionaries from some of the world's biggest global brands and educational institutions who are setting the tone of education globally. Together with our Chairman, Jose Papa, the Council will lead global education innovation transformation while shaping the world's education ecosystem. What are the biggest challenges and opportunities for the education in next 10 years? Find out their vision and manifesto for the future of education in this inspirational session.
Speakers:
Jose Papa, Chairman, Bett Global Education Council

Eric C Abrams, Chief Inclusion Officer, Stanford University Graduate School of Education

Dr Mary Ashun, Principal, Ghana International School

Raya Bidshari, Co-founder, Awecademy

Pr Cláudia Costin, Senior Director for Global Education, World Bank Group and Former Secretary for Education, Rio de Janeiro

Dr Ger Graus OBE, Global Director of Education, KidZania

Ilse Howling, Chairman, Education Development Trust

Rt Hon Jim Knight, Chief Education Officer, TES and Former UK Minister for Schools

Laura McInerney, Journalist & Co-Founder, Teacher Tapp

Vikas Pota, Honorary Lecturer, UCL Institute of Education
Mark Sparvell, Education Thought Leader, Microsoft

19:00 - Remote Learning: Evolving Pedagogy and the 'hybrid model'
In this session, we look at how schools have adapted their teaching practice to reflect teaching at distance and the needs of online learners. What has worked well for teachers and students? As schools make steps back into the physical environment and start to plan for the next academic year, we will explore how educators are managing the 'hybrid model' with part in-school and part remote learning. How can we ensure high-quality content and a positive experience for teachers and learners? What does this mean for inclusion and could this model mark a shift towards a more personalised learning experience?
Moderator: Sarah Marshall, Global Head of Content, Bett Portfolio
Speakers:
Ian BauckhamCBE, CEO, Oak National Academy, UK

Fiona Cottam, Principal, Hartland International School and Chief Academic Officer, Sobha Group, UAE

Emma Kell, Teacher & Writer, Those That Can Ltd

Ian Pittman, Head of Technology, The International School @ Park City, Malaysia

20:00-21:00 - EdTech UK: Building Success
The UK EdTech sector is on track to reach £3.4bn by 2021, with the global EdTech market, on current forecasts standing at £128bn by next year, up from £45bn in 2015.
The education and learning technology ecosystem has rapidly grown in the past few years across Britain, and London is leading the way in its development. The Government's Digital Strategy (2017) recognised the benefits of education technology and acknowledged the economic advantages of the growing EdTech sector to the UK economy.
Our panel of experts will be sharing and showcasing best practice in EdTech products, practices and policies from across Britain, including:
London: Capital for Learning Technology (#LondonIsOpen)
Developing Digital
UK Demo Programme
EdTech 50
TLA Education Resource Hub
Moderator: Ty Goddard, Chair, EdTech UK / The Education Foundation
Speakers:
Ted Edwards, Head of London Welcome Team, Inward Investment, London & Partners
Nigel Jones, Sector Specialist - Tech, Digital and Creative, Department for International Trade – Northern Powerhouse Investment Hub | UK Regions
Jo Tasker, Strategic Consultant and Leader, Tech London Advocates Education
6 October 2020
18:00 - What to Watch in 2020
Using the latest news and Teacher Tapp data, Laura McInerney will explore current challenges faced within schools and discuss the implications of future policy changes for pupils, staff and school leaders.
Speaker:
Laura McInerney, Journalist & Co-Founder, Teacher Tapp

19:00 - How to support students with SEND needs?
This session will cover the following areas:
Providing staff with training that communicates the increasingly complex emotional and behavioural needs of SEND students

What is neurodiversity and how can it be catered for in the classroom?

Developing a team approach in the classroom

School support for the EHCP application process
Speakers:
Sara Alston, SEND and Safeguarding Consultant and Trainer, SEA Inclusion & Safeguarding

Kate Campbell, Head of School, The Avenue Brent Specialist Academy Trust

Lorraine Petersen, Education Consultant specialising in SEND, LPEC

Simon Tanner, Director of SEND, Bohunt Education

20:00 - The Changing Face of Education
In this 60min session, Global EdTech consultant and leader, Craig Kemp will talk about the current state of EdTech thanks to COVID-19. He will share emerging trends and talk through how we can move, learn and grow to thrive post-pandemic. You will also learn about tools to support you as a teacher, understand your 'why' for integrating technology authentically and purposefully into learning, and get your chance to have your questions answered. Come along, learn and grow with one of the world's leading EdTech specialists.
Speaker:
Craig Kemp, Digital Learning Consultant, Ignite EdTech PTE LTD
7 October
Tes Global Takeover


18.15 - Tes International Teaching Practice in Malaysia
Find out how to update your professional teaching practice. Listen to Malaysian teachers already taking the ITP programme and find out how Tes can help support and improve your teaching.
Speakers:
Lesley Belcher, Programme Director, Tes Institute
Sarah Tate, Education Advisor, Tes Institute
Hayley Trenchard, Partnerships and Proposals (International & Private Schools), LeapEd Services

19.15 - Tes International Postgraduation Certificate in Education
The iPGCE is a flexible online post graduate programme, providing your pathway to an international teaching career.
Speakers:
Jo Coles, Director of iPGCE and PGCE, Tes Institute
Stephanie Wright, Partnerships Manager, APAC, Tes Institute

20.15 - Safeguarding: Why it is important as ever right now
Presentation on Safeguarding post Covid-19.
Speaker:
Dawn Jotham, Pastoral Care Expert, EduCare
8 October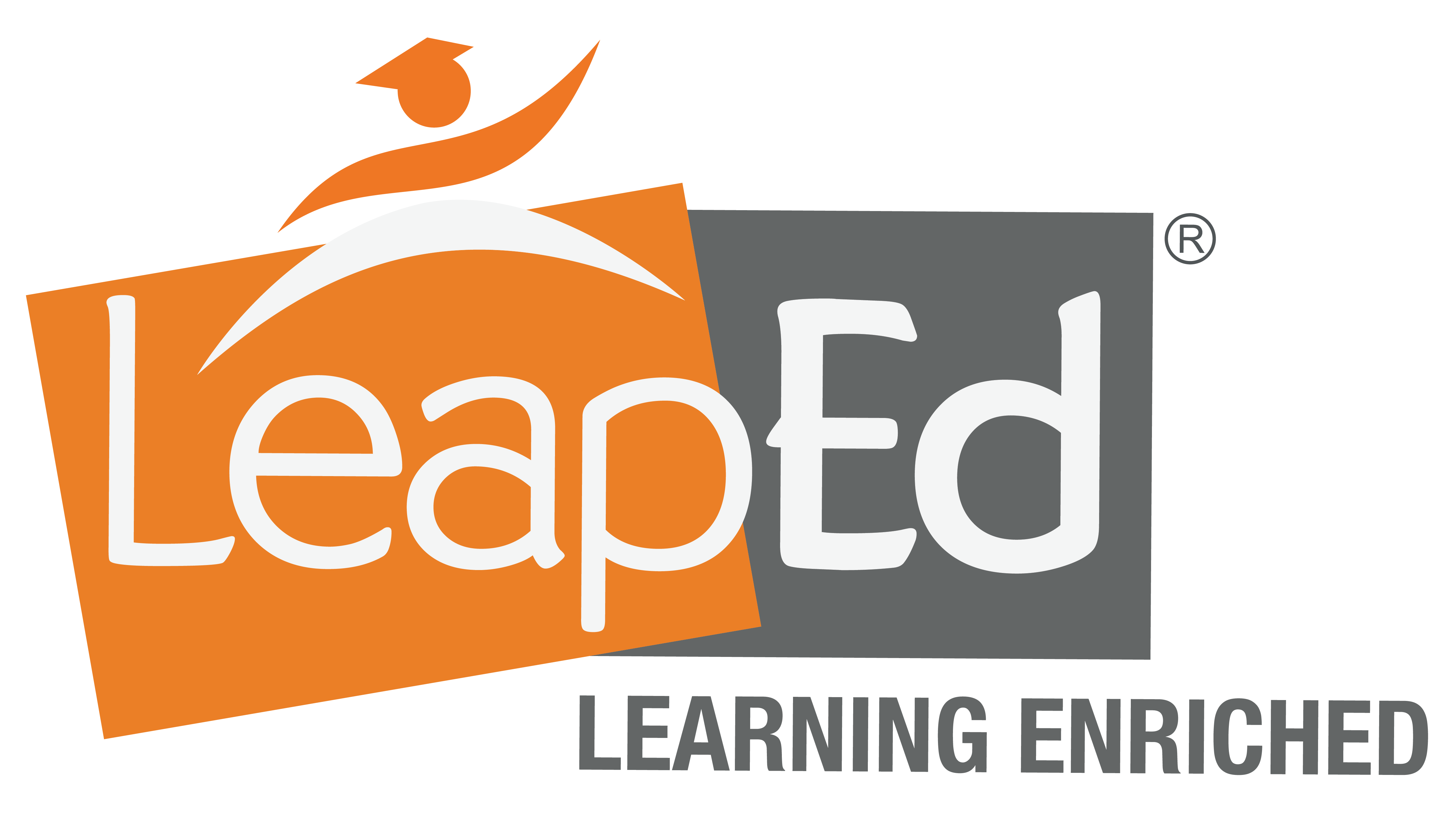 All day - LeapEd Services sessions:
Project- Based Assessment

Blended & Flipped Classroom

Online Group Work

Tele-Teach

Inclusive Teaching Practices

Student Ownership and Independent Learning

Pengajaran Menggunakan Aplikasi Wordwall

Petak Grafik untuk Membina Ayat dalam Penulisan

Using Games in the Classroom

Perkongsian Pelaksanaan PdPc Semasa PKP

18:00 - Teacher Habits: Just Great Teaching
Insights from 10 million teachers across the world.
Speakers:
Ross Morrison McGill, Founder, Teacher ToolKit

18:30 - Digital Learning eXchange: Exploring new opportunities for education technologies within remote learning
With the whole world left affected by a pandemic, how we engage with teaching and learning has changed forever. As remote learning becomes more prevalent, we need to understand better where educators and institutions may fall short. Join Bett, Lenovo and a selection of key Asia-specific educators for an exclusive discussion on the challenges created by COVID-19 and how they can be overcome with proactive and effective learning and instructional technologies.
Moderator: Sarah Marshall, Global Head of Content, Bett Portfolio
Speakers:
Khoo Hung Chuan, Director Education Transform and Development, Lenovo Central Asia Pacific, Malaysia

Dr Wagheeh Shukry bin Hassan, Deputy Director (Learning Platforms), Ministry of Education Malaysia

Gerald Wang, Head of Public Sector, IDC Government Insights and IDC Health Insights IDC Asia Pacific, Singapore

Panya Yattham, Manager Services Solution Presales, Lenovo Central Asia Pacific, Thailand

20:00 - Why is Coding and STEAM Education Important for 21st-Century Kids?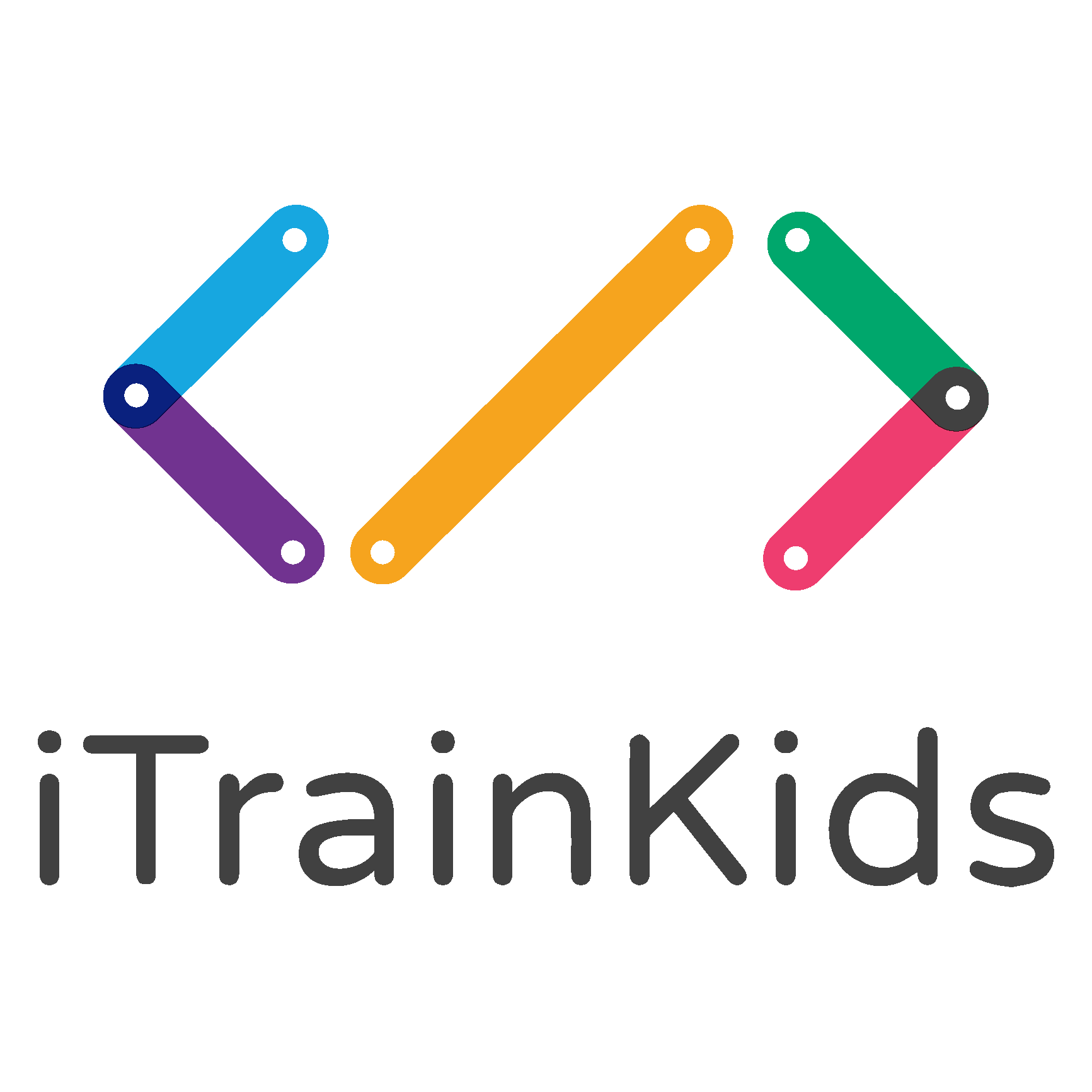 Students at every age should be encouraged to think deeply so that they have the chance to become the innovators, educators, and leaders who can solve the most pressing challenges facing our future. STEAM (Science, Technology, Engineering, Art & Math) inspires students to think more broadly and to solve problems with a hands-on approach.
Join this session to learn about Coding and STEAM education for kids, the ways how they can support early childhood development, the best ways to incorporate them in the classroom and at home and where to get useful resources and support materials.
Speaker:
Nina Hayani, Education and Training Manager, iTrain Kids
9 October
BESA Best of British Day - All Day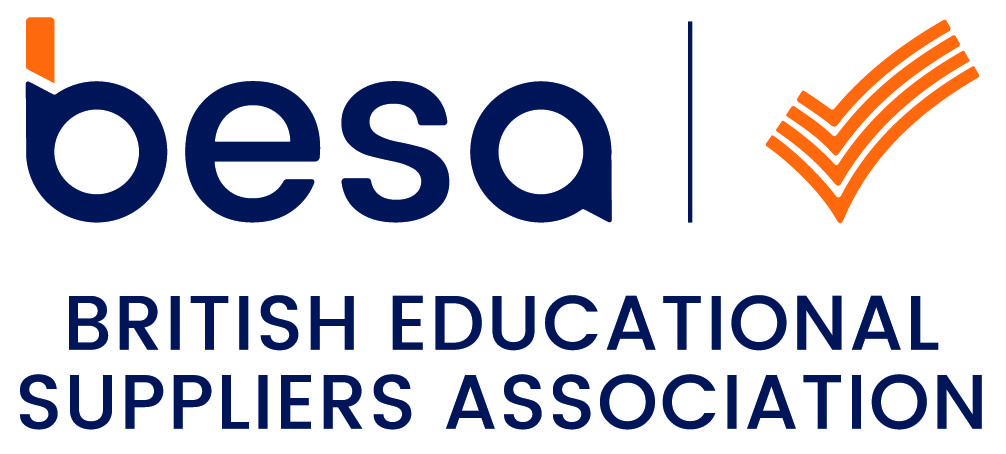 15:00-16:00 - Curriculum Software - Enhance Learning
Moderator: Dylan Jones, CEO and Founder, Eduvation
Speakers:
Alistair Cameron, International Development, Just2Easy

Dr Samy Ibrahim, Academic Director & Professional Development Manager, DE/TP Leaders Academy - Representing Discovery Education

Will Lock, Director of Innovation, Century

16:30-17:30 - Identifying learning and wellbeing priorities in the current climate
Moderator: Nina Iles, Head of EdTech, BESA
Speakers:
Alistair Cameron, International Development, Just2Easy

Jessica Watson, International Consultant, GL Education

Charles Wood, Director of International, Century

Clare Wood, Author, RS Assessment

18:00-19:00 - Student Assessment
Moderator: Caroline Wright, Director General, BESA
Speakers:
Dr Abdulhamid Al-Fadaly, Executive Chairman, DE/TP Leaders Academy - Representing Discovery Education

Alistair Cameron, International Development, Just2Easy

James Neil, International Director, GL Education

Charles Wood, Director of International, Century


Sessions:
Introduction to BESA: A brief presentation on BESA and UK Companies

Return to school post lockdown: Transition back to school

Return to school post lockdown: Identifying Gaps in Learning

Return to school post lockdown: Targeted interventions to fill gaps in learning

Return to school post lockdown: Identifying Learning and wellbeing priorities

Student Assessment: Assessment Introduction

Student Assessment: Introduction to SEN Assessment Profile

Student Assessment: Introduction to wellbeing Assessment

Student Assessment: GAPS, Pira and Puma Assessment

Student Assessment: Introduction to RS Assessment

School data and management: Analytics: Turning Data into Meaningful information

School data and management: School Management solutions - Behaviour watch

Teacher Training: Overview

Teacher Training: Creativity Platform

Teacher Training: Teacher Training

Use of AI in Education: How does it work?

Use of AI in Education: Haileybury case studies

Use of AI in Education: Planning for uncertainty

STEM Learning: Welcome

STEM Learning: STEM connect
10 October
18:00 - Harnessing the power of esports in the classroom
The esports industry is opening up new and exciting possibilities for future employment. In response to this, its popularity in the education sector and with the recent launch of their brand-new Esports BTEC qualification, Bett joins Pearson Education and the British Esports Association – along with leaders within the industry from around the world – to discuss the ways in which esports can be positioned in education to ensure a successfully-prepared future workforce.
Moderator: Sarah Marshall, Global Head of Content, Bett Portfolio
Speakers:
Tom Dore, Head of Education, British Esports Association

Cindy Rampersaud, Senior Vice President, BTEC and Apprenticeships, Pearson Education

Dr Constance Steinkuehler, Professor of Informatics, University of California Irvine

Alyson Tan, Curriculum and Training Manager / Lecturer SCOGA / Informatics Academy

19:00 - Helping students of all abilities thrive
With over 15,000 students at 41 schools, the Louis Riel School Division in Canada has close to 1,500 learners with a learning disability. The LRSD needed to find a way reduce the barriers that existed for these learners in order to empower every student, across all learning styles, interests, abilities, and socio-economic backgrounds. In January 2019, the LRSD assistive technology pilot project was created through a collaborative effort between clinicians, student services, classroom teachers, and information systems personnel. This session will explore the results of the pilot and share the outcomes and learnings.
Speakers:
Clarke Hagan, Director of Information Systems, Louis Riel School Division

Greg Kiesman, Coordinator of Instructional Technology, Louis Riel School Division

Nicole Maynard, Divisional Coordinator, Louis Riel School Division

Christian Michalik, Superintendent, Louis Riel School Division

20:00 - One Hundred Languages
Computers surround us in our daily lives but the most powerful ideas of computing go beyond the sleek silver containers and glowing boxes. What are these ideas? And how do we prepare our kids for a world where more and more of the problems around us look like computers?
Speaker:
Linda Liukas, Founder, Rails Girls and Author, Hello Ruby
11 October
18:00 - Teachers as Co-researchers: Investigating Solutions to Enhance Learner Achievement
This session will explain how teachers as co-researchers have investigated digital technologies in order to customise their teaching techniques and make more accurate assessments of pupils' learning interests and progress. Differentiation in teaching and good feedback are vital to improving achievement, particularly when the students have Special Educational Needs (SEN) and Profound and Multiple Learning Difficulties (PMLD). This session will suggest ways of using technology effectively to promote engagement and enhance learning for all. In addition, suggestions will be offered about technologies that can enable teachers to be creative in engaging children and young people, especially SEND pupils and those with PMLD.
Speakers:
Christina Preston, Associate Professor in Education, De Montfort University

John Sibbald, Assistant Principal, Manchester Communications Academy

Sarah Younie, Professor in Education, Innovation and Technology, De Montfort University

19:00 - #AccessforAll: Digital strategy that levels the playing field for all
This session will show you how with the support of senior leaders and colleagues, a tiny team can improve technology adoption, prepare our teachers and support staff for the 21st Century world and contribute towards an Ofsted Outstanding and a Beacon award for Staff Development.
Speaker:
Deborah Millar, Group Director of Digital Learning Technology, Grimsby Institute of Further and Higher Education

20:00 - Is the Education System Ready to Prepare Pupils for the Technological Based Job Markets of the Future?
Is the education system adequately preparing pupils for the job market of the future? In a recent study conducted by Cebr, schools across the UK have been studied to determine their technological proficiency and if they are prepared to train students for the careers of the future. In the study, we see the impact of the development of technology skills on student confidence and career preparation. The panel will debate the requirement of schools and technology to provide the upskilling and future career readiness for schools worldwide. The outcome of the study and the panel will be to identify the recommended elements for technological proficiency in our schools.
Speakers:
Dan Hawes, Marketing Director, Graduate Recruitment Bureau

Richard Henderson, Director of Global Education Solutions, Lenovo Technology UK Ltd

Donna Shah, Digital Learning Advisor, Cognita

Helen Skelton, Broadcaster & Author
Nina Skero, CEO, Cebr
Discover the full agenda: coming soon