---
Nov 06 | 2017
Graham Brown-Martin set to keynote Bett Asia 2017
Education & the Fourth Industrial Revolution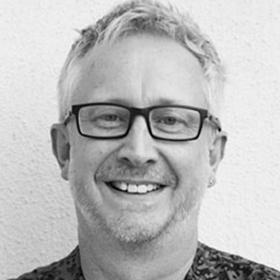 ​Bett is pleased to share that Mr. Graham Brown-Martin, Writer, Broadcaster, and Educator and Founder of Learning Without Frontiers (UK), is set to keynote Bett Asia 2017, on the topic of the 'Fourth Industrial Revolution'.
2017 marks the 50th year of the Association of Southeast Asian Nations (ASEAN), and in honour of this, the theme of this year's event is Global Collaboration in Education. In synergy with this global education mentality, Graham Brown-Martin will be explore the implications that the impact the fourth industrial revolution will have.
Technological progress is happening at an alarming rate, and is set to have a profound impact. At Bett Asia, Graham will consider the opportunities, exciting possibilities and significant challenges that arise from this progress, and the role that education will play in preparing young people to thrive. As technology such as intelligent robots, self-driving cars, neuro-technological brain enhancements and AI become more prevalent across the education landscape, how can schools respond to these changes?
In the lead up to his keynote at Bett Asia, hear more from Graham on his topic and the future of education:
Bett Asia keynote speaker Graham Brown-Martin on the future of education
​


We also asked Graham how technology be better used in education - how we can nurtureBett Asia keynote speaker Graham Brown-Martin on the future of education more digitally-minded educators and what the biggest opportunity that technology presents for learning is? Hear his thoughts now before you join us at Bett Asia!
Bett Asia keynote speaker Graham Brown-Martin on how technology can be better used in education
​