Brenton Buchmore, CEO, Conperior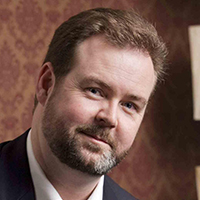 Brenton is a digital educational pioneer whose 3CON pedagogical framework is leading the transformation for online learning. Over the last decade he has authored over a dozen online Masters courses in several disciplines and is an Adjunct Lecturer for Charles Sturt University in Australia. Brenton has taught over 70,000 students online, winning the annual student's "Best Lecturer" award several times. As CEO of Conperior (a digital education consultancy) Brenton has developed apps for learning engagement, having spent 15 years in corporate technology industries. Using his 3CON pedagogical model for digital learning he has combined his serious games and UX expertise, technological background and academic experience into a scenario-based learning platform. He is an international keynote speaker on the topic.
Dr Chun-Yen Chang, Director of Science Education Center, National Taiwan Normal University
Dr. Chang is a science education scholar in Taiwan. Currently, he serves as National Taiwan Normal University (NTNU) Chair Professor, Director of Science Education Center (NTNU), Professor of the Graduate Institute of Science Education and the Department of Earth Sciences (NTNU). Over the past few years, he has been a Visiting Professor at the Education University of Hong Kong and the Paris 8 University. His major research interests include science education, e-Learning, interdisciplinary science learning and science communication. Dr. Chang now is the Editor-in-Chief of the Eurasia Journal of Mathematics, Science and Technology Education. He is also on the Editorial Board of three journals: Studies in Science Education, Learning, Media & Technology, and Journal of Science Education and Technology. In 2019, CouldClassRoom (CCR) mobile system, which was developed by him and his research team, has been selected as an exemplar institution in the 2019 EDUCAUSE Horizon Report.
Jocelyn Gamble, Director of Digital Learning, Sri KDU International School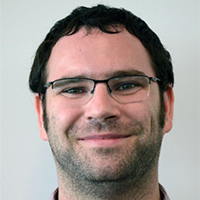 With over 16 years of teaching experience from primary to further education both in the UK and internationally, I have been lucky enough to have a wide and varied career in teaching. My journey has culminated in my current position as Director of Digital Learning for Sri KDU, the biggest private provider of K-12 education in Malaysia, a role that has combined my passions for education and technology in the classroom.
Christopher Jeffery, Dean, British University Vietnam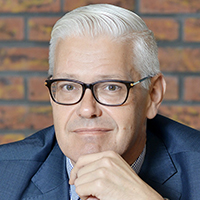 An established academic leader, Chris carries out his responsibilities as Dean with knowledge gained from over 15 years management within programme, school and university environments. Having worked in over 50 countries, he has developed strong academic and business relationships and he has gained extensive insight into cultural sensitivity as well as best practice. Chris made the move to Vietnam following a successful career heading the Executive MBA Programme at CASS Business School, one of the world's top business schools.
Craig Kemp, Digital Learning Consultant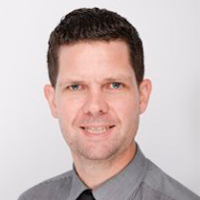 Craig has supported schools and organisations all over the globe to establish practices, protocols and guidelines to support the sustainable implementation of technology into the curriculum to add value to student learning. In addition, he works as an advisor with technology vendors adding value to their products for use in schools. Craig is a New Zealand born educator with over 14 years-experience both in the classroom, in leadership and in consulting. He is an enthusiastic change agent that is passionate about every aspect of education and making a difference. Craig is currently based in Singapore and as a digital learning consultant he supports schools in their digital learning transformation journey.
Pauline Laravoire, Director of Sustainability, Techno India Group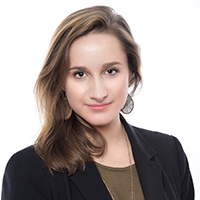 In 2018, Pauline moved to Kolkata, where she joined Techno India Group, one of the largest educational conglomerates in India. She is now Sustainability Director of the Group, where she is trying to multiply opportunities for the students to learn about and work on sustainable development, and to bridge the miscommunication and missed opportunities amidst the players of the sustainability and social sectors through her network-based venture Y-East. Pauline also brings along further support in business development and sustainability to Offbeat CCU, a unique learning hub in India which promotes interdisciplinary learning.
Nigel Ngiam, Business Development Manager, RITE Education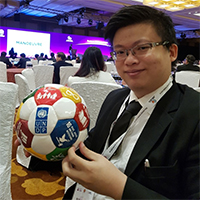 Nigel is grateful to have garnered such wide-ranging experience in Education. In his initial role as a lecturer, he experienced first-hand the issues affecting the education model in Malaysia. Leaving academia to join an EdTech start-up, it then became clear to him that these challenges were also prevalent in other parts of the world. Through various endeavours, he was able to explore the myriad of innovative solutions and thus to "connect the dots". Nigel is currently with RITE Education, a consultancy which delivers large-scale transformation programmes in educational leadership, pedagogical coaching, and curriculum development. He is a firm believer in building capacity and champions the need for localisation through research-driven solutions. His track record has seen him being selected as a judge for the Reimagine Education Awards, the "Oscars" of Education, and as an Ambassador for HundrED.org, a Finnish non-profit organisation which researches and provides visibility to impactful education innovations worldwide.
Lin Nah Tan, Acting Chief Executive Officer cum Chief Operating Officer, INTI International University & Colleges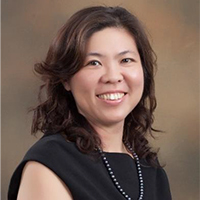 Lin Nah has served as Chief Financial Officer at INTI International University & Colleges since November 2014, and was promoted to Chief Operating Officer in January 2018. Lin Nah also serves as Acting CEO effective May 2019 in addition to her existing role. Lin Nah currently overseas the strategy and operations of the INTI group comprising 6 campuses nationwide and continues to passionately champion transformation by guiding the INTI group on it's vision to reinvent education in order to deliver superior student outcomes in the new IR4.0 world.
Thanbeer Kaur, Senior Educator, Malaysian Ministry of Education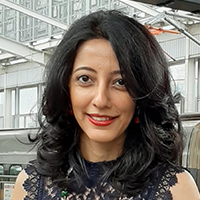 Thanbeer is an English Language teacher at S.M.K. Seri Hartamas, Kuala Lumpur. She is also the International Relations Coordinator and Student Affairs Coordinator. She believes in learning by doing and heads the Interact Club that organises an array of activities and campaigns throughout the year and raises funds for a selected benefactor annually to create awareness among students on global and current issues, bridge the gap between school and the real-world as well as improve their English language proficiency. Thanbeer was a teacher-mentor to trainee teachers and Master Trainer for CEFR selected by Ministry of Education (MOE) in collaboration with Cambridge English (Language Assessment), where she trained teachers to adopt CEFR in the teaching of English Language in Malaysia. She has also served as an Assistant Director in the Language Assessment Unit at the Examinations Syndicate, MOE, Malaysia.
Professor Harold John Culala, Dean of Institute of Education, Far Eastern University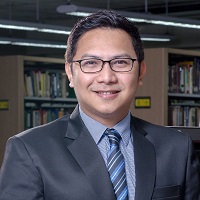 Harold Jo is an awardee of Outstanding Contribution to Education by World Education Congress (WEC) and the Director of the Office of Education Technology of Far Eastern University (FEU). He holds a Master's Degree in Education major in Curriculum and Instruction and earned his Bachelor's Degree in Mathematics from FEU where he graduated Cum Laude. He has an International Diploma in Teaching and Training from the University of Cambridge International Examinations. Not just only an educator, he has also actively participating in different environmental activities, in which in 2006 he was awarded as one of the TEN Bayer Young Environmental Envoys of the Philippines. After being the department head in FEU IEd, he continuously shares his expertise to the Institute through teaching Mathematics, Educational Assessment and Evaluation, Curriculum Policies and Development, and Educational Technology. His professional life evolves in going to different places as experienced resource speaker for workshops and trainings in mathematics education, curriculum and instruction topics, teacher capability building, and strategies in teaching using technology As the director of FEU, he handles faculty development programs specifically on Educational Technology and the Learning Management System of the University.
John Gwyn Jones, CEO, FOBSIA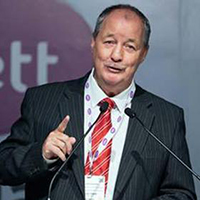 John became an active member of FOBISIA (Federation of British International Schools in Asia) and was appointed as the first Chairman of the Federation. As a result of this, he has a wealth of knowledge of international schools in South and East Asia. In November 2013, he hosted a regional Leadership Conference for over 100 school leaders in Penang.
In August 2014 he has taken on a new leadership/consultancy position as Director of Development and Deputy Director of Panyathip International Group of Schools in Laos where he supports the development of five campuses – Panyathip International Early Years campus and Panyathip International Primary and Secondary as well as Nonsevanh Village Campuses in Vientiane and the newly opened Panyathip International Savannakhet School.
John is also now fully committed to utilising the wealth of his experience and knowledge in supporting the development of International Schools in the region. He is ambitious in taking full advantage of the huge network that he has acquired in supporting the creation of schools that will offer a teaching and learning environment that will bring out the best in the students and equip them with the skills and knowledge that will prepare them for the challenges of the future.