---
Feb 08 | 2019
Speaker spotlight: Ms Kirsten van Niekerk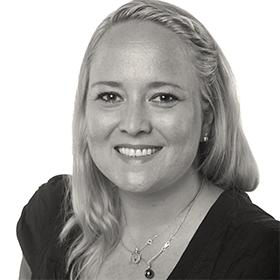 Ms Kirsten van Niekerk
Deputy Head of Secondary, Regents International School, Pattaya
Ms Kirsten van Niekerk will be presenting in the session "Women in Leadership – Building a Change Culture"
What should participants expect to hear in your session? What topics will you cover?
Our panel will be covering the difficulties faced by the participants in their careers as well as how we can enable women in education to reach the leadership tiers that they should be in.
Why are you looking forward to Bett Asia 2019?
The opportunity to hear and meet educators and to be inspired by their words and the amazing things they are doing.
Who/what do you want to see at Bett Asia 2019?
The speakers and the panels are always a highlight, so much food for thought.
Why do you think global collaboration is so important in education?
Education is no longer about your niche only (such as mathematics, physics or other discrete subjects), it's about how you can enable students to leave your establishment as the best all-rounder who is able to learn and is empowered to thrive in a world where things are changing constantly. It's no longer about As and Bs, now it's about resilience, courage and risk-taking.
Who or what inspires you in education?
The students I work with and my professional learning network. My PLN has been invaluable in supporting me, inspiring me and helping me to always strive to be the best I can be. The Apple Distinguished Educator programme is what really started me on this journey and I am constantly in awe of what all those amazing teachers are doing.
Why is Bett Asia so important for educational transformation in the region?
It gives everyone an opportunity to see what is out there and for us to get together and inspire change. A lot of us are stuck in offices all day and we need the chance to get out and speak to each other and to see what products are there to aid us in our pedagogy as well as what people are doing great things.
How does the world deal with the need for more teachers and new approaches to learning?
I think international schools are doing well with this need for new approaches to learning and we are constantly updating our approaches (Blended Learning, PBL, CBL, etc.) but in other countries the need is there to be creative without risk of penalty. We still teach to the test in the British system (IGCSEs and A level) and in the AP and IB, there is more focus on independence, but students are still pushed to focus on exam results. In countries where there is a teacher shortage you need to look at pay primarily as well as the status that is placed on teaching. This is not an overnight solution unfortunately.
Social Media:

Twitter: @Kirs10Van
Facebook: Not public
LinkedIn: www.linkedin.com/in/kirsten-van-niekerk