---
Nov 07 | 2017
Speaker Interview: Raghav Podar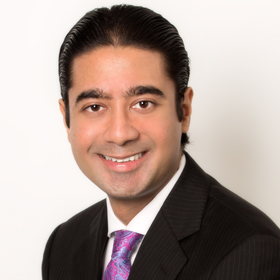 Raghav Podar is at the steering wheel of India's highly acclaimed Podar Education Group. As Chairman Podar Schools, he is a path-breaking educationist and a thought leader on constructing optimal learning environments. His multi-city, multi-brand schools have presence across geographies.
Helming such a revered institution, the Podar group of schools on his young shoulders, is a tall order. Especially, a legacy handed down from the first President of his trust, Mahatma Gandhi.
Mr. Raghav Podar's contribution to the field of education and society is commendable and he has been bestowed with many awards for his contributions in the field of education and nation building including: The Bhaskar, Pride of India Award in 2012 and Entrepreneur of the Year 2012, Education Industry
The University of Texas and University of Warwick educated Raghav Podar makes a strong distinction between educationist-run schools and businessman-led schools, also personally supports the Impacct Foundation that focuses on improving paediatric cancer treatment and care for the poor.
Who or what inspires you in education?
The students. Educators are in the miracle business. We are responsible for building the future, the miracles of tomorrow are the products of what we put in today.
Why do you think global collaboration is so important in education?
The world is a global village. Education transcends geopolitical boundaries and the children of a country today, are going to live their lives as citizens of the world tomorrow!
Why is Bett Asia so important for educational transformation in the region?
Simply because there is no other symposium of this size and stature that brings together thought leaders and educational change makers from this region, on one platform. Unless the Heads don't discuss and share best practices from their schools, from their countries, the region's children, the future doesn't stand to benefit.
How can social media be used to engage student learning?
Today's children are digital natives, they are born into the digital age. Social media comes naturally to them and keeps their attention grasped. Social media can be one of the effective tools to deliver instruction and lesson content effectively, however it must be monitored. The student should not get distracted by the latest photo or comment popup to disengage from the study process.
How does the world deal with the need for more teachers and new approaches to learning?
First and foremost, teachers, across the Asian region need to be respected more greatly. Teaching is the only profession that creates all other professions, and builds the future, literally. We need to have the best minds, the best talent entering teaching, and this will be done with valuing their contributions as well as through better monetary benefits.