---
Oct 18 | 2017
Speaker interview: Dr. Keijo Sipilä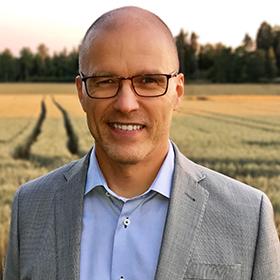 Dr. Keijo Sipilä works as chief digital officer at the Education Department of the city of Kaarina in Finland. Having received his PhD from the University of Lapland in 2013, his professional and academic interest has for a long time centred on educational technology, its uses and effects on teaching and learning processes; his thesis concentrated on teachers' and students' perspectives on the use of ICT in education.
Dr. Sipilä is currently leading the largest 1:1 iPad implementation process in Finnish basic education and is also continuing his career as educational technology researcher. He will be presenting a case study on the Finnish approach to coding during the Coding Hour in the Learn Live theatre on day one of Bett Asia 2017. We asked him some questions about inspiration, social media and the potential of VR to impact education:
Who or what inspires you in education?
Anything that brings learning to new and innovative dimensions, whether it is about pedagogy, technology, physical learning environment etc.
How can social media be used to engage student learning?
Social media empowers students to be more active and gives them the opportunity to be equal, for example, in expressing themselves.
Why is Bett Asia so important for educational transformation in the region?
It is about benchmarking: having the opportunity to share ideas and get new ideas.
What opportunities do you see from utilising VR in education?
VR at its best can really bring new edge to learning. Learning is effective when it is about experiencing, examining and interacting. VR brings added value to education by offering a way to simulate real life situations that would not otherwise be possible to replicate.
How does the world deal with the need for more teachers and new approaches to learning?
We need international projects where the best parts of educational strategies are tailored to local environments.
How can gamification ignite student excitement?
Educational games at their best can be adventurous and offer excitement and opportunities to solve authentic problems, as well as for the student to be active, cooperative and social – things which are not necessarily present in traditional learning processes in schools.