---
Oct 17 | 2017
Speaker Interview: Nichole Saad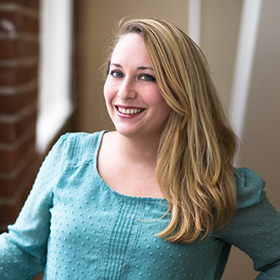 ​
Nichole Saad is currently an Education Program Manager at the Wikimedia Foundation, and previously worked for the UNESCO Office in Amman and the Ministry of Education in Malaysia. She earned an MA from George Washington University, USA, in International Education, focusing on Teacher Professional Development, Education Technology, International Development, and Education in Emergencies. Her current work at the Wikimedia Foundation allows her to pursue all of these academic interests while working towards a world where the sum of all human knowledge is free and accessible to everyone.
Ms. Saad will be speaking in Stream A of the Leadership Summit on day two, on a panel addressing how to implement the right infrastructure and training to provide teachers with the support they need to teach innovatively. Here are some of her thoughts on global collaboration, sources of inspiration and the role of technology in education transformation:
Why do you think global collaboration is so important in education?
The world is no longer defined by languages and borders – economics and the global community dominate contemporary life. Learning how to collaborate with anyone globally is essential to a fruitful modern society.
Who or what inspires you in education?
The fact that so many people around the world dedicate their time, energy, and financial resources to making sure "education for all" becomes a reality inspires me exponentially. I'm also inspired by the students I've had throughout my career, that overcame significant obstacles and showed me the power that a quality education can have on an individual.
How does the world deal with the need for more teachers and new approaches to learning?
How do we deal with the need? Make teaching a valued and respected field in the local society, train teachers well, and incentivize them to work in less desirable regions.
How can technology help?
Technology cannot replace a good teacher. Technology can facilitate teacher training, collect data so that administrators can understand the needs of their districts and regions, and technology can supplement the lack of materials through open source projects like Wikipedia.