---
Dec 05 | 2018
Bett Asia speaker spotlight: Ms. Ann Rem Loraine Castro Rava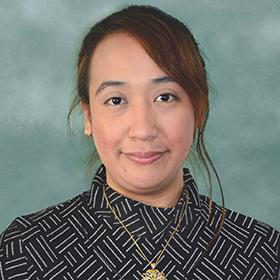 Ms. Ann Rem Loraine Castro Rava
KG Assistant Principal , Naseem International School
Why are you looking forward to Bett Asia 2019?
I am very much looking forward to Bett Asia 2019 because this will be an exciting opportunity to connect with educational leaders around the world and discus the ways on how we can further develop and improve teaching and learning and the overall quality of education. One of my favourite part of the event is the Expo where the newest educational technology and trends in education is being shared and presented.
​Who/what do you want to see at Bett Asia 2019?​
I would like to witness in BETT Malaysia an action-driven event that will empower educators like me to take initiative in making a difference in the field. I would like to see educators who are willing to share their expertise with others and collaborate towards positively changing the quality of education around the world.
What should participants expect to hear in your session / what topics will you cover?
My presentation will highlight one of the most important issues in our world today which is Sustainability yet is given a little attention in the field of education, most especially in the Early Years. I will share practical insights on my initiative in my current school on what we call "Education for Sustainability," as well as on how STEAM and play can be used as a tool and approach to develop the core capabilities and executive function skills among the early years students: the very foundation of a sustainable society.
Why do you think global collaboration is so important in education?
Collaboration is an important tool that promotes sharing of ideas and call for an action to important things in the field of education. Collaboration is a powerful tool in creating a community of active members who are willing to look for ways to improve education in a larger scale and positively impact the quality of education around the world.
Who or what inspires you in education?
​My passion to be in education was inspired by my mother who I regarded as my first teacher. She inspired me to enrich my mind, skills and heart and share it with others and to make a difference in the lives of children. As I continue as an educator, my passion to make a difference in the life of the children is becoming more powerful.
Why is Bett Asia so important for educational transformation in the region?
BETT Asia brings all the people with different backgrounds, expertise and experiences in education to discuss and share ideas that are important in our ever- changing world. BETT Asia brings the spirit of collaboration and action among educators in order to transform education and the lives of millions of children.
How does the world deal with the need for more teachers and new approaches to learning?
With more schools coming out, especially international schools around the world, the sector of education is becoming more like a capitalist enterprise rather than a commitment to create something bigger than ourselves. Teaching is becoming more of a business where getting good teachers depends on money that is ready to be spent by schools. There are different curricula and frameworks that schools are following that aims to provide the best possible educational experience to children, however the reality is there are more things happening in the field that needs to focus on, like providing equality in the access of education especially in the poor countries, encouraging and developing teachers capacity and capabilities in teaching and learning and providing them the opportunities to practice their profession regardless of their race, cultural background and nationality. I think if the world will see that teaching and learning is not just a word but an aspiration that needs to be echoed and supported.
Ann will be presenting 'New Models of Education - Building the Cornerstone of Sustainability through STEAM and Play in the Early Years'.
Get your free ticket here