Fostering Student Creativity Through Gamification with Minecraft
In this session Sam McNeill (Microsoft Education Solution Specialist) and Glenn Malcolm (Campus Advisor for Technology at Bangkok Patana School and Minecraft Certified Trainer) will share practical ways to bring game-based learning with Minecraft into the classroom.
Through authentic student voice, real world examples across the curriculum and engaging demonstrations you will be inspired to try Minecraft: Education Edition with your students.
Playing is a powerful form of learning, teaching resilience, grit, determination and creative problem solving. Come to this session to see firsthand how this can be taught in your classrooms.
In collaboration with Microsoft
---
Wednesday 12 October 12:15 - 13:05 Classroom Theatre
Skills
Add to calendar
10/12/2022 12:15
10/12/2022 13:05
Fostering Student Creativity Through Gamification with Minecraft
Students can be tremendous consumers of content, however 21st Century skills require them to also become content creators. Minecraft: Education Edition is a wonderful tool to foster not just creativity, but also collaboration and communication skills all through game based learning.
In collaboration with Microsoft
Classroom Theatre
Asia/Shanghai
Share
Speakers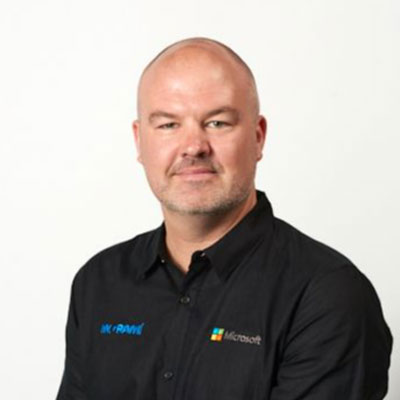 Education Solution Specialist, Microsoft